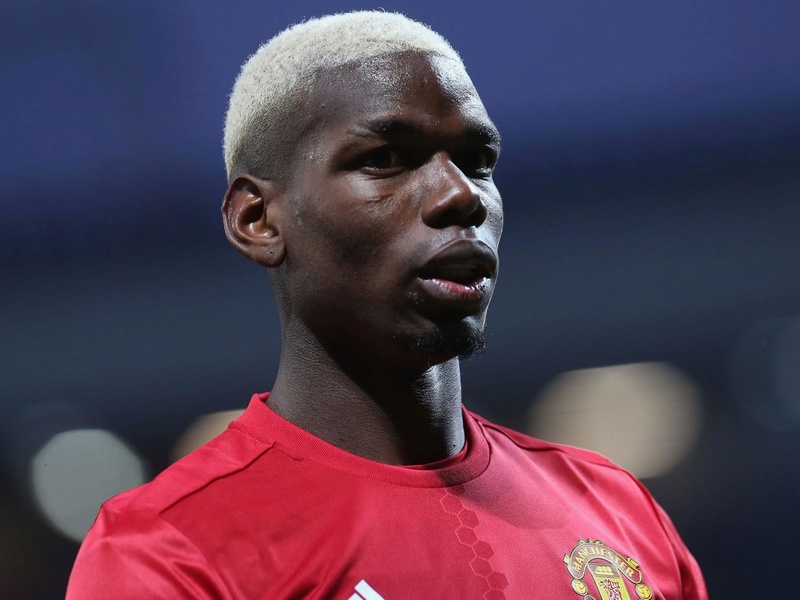 Former Manchester United defender Rio Ferdinand has revised his social media criticism of Paul Pogba after returning from last Sunday's Superl Bowl in Houston.
Having initially criticised the midfielder and team-mate Jesse Lingard for filming themselves practising a new celebration dance, Ferdinand has now said the young Frenchman possesses the "confidence and arrogance" to handle his £89m world-record transfer fee.
Although Ferdinand maintains that social media posts all are about "timing," the 2008 Champions League winner said he has since spoken to Pogba and appreciates that the sporting landscape has changed from his days as a player.
"Since those comments, and I have spoken to Paul about them, I've had time to think and we are in a different era now," Ferdinand said. "I was doing stuff that Alan Mullery [former Tottenham and England player] was probably going: 'Oh my God, what's he doing?'
"But times change. In a lot of ways, I like old school stuff in terms of my professionalism with football, but with the social media element I was over here [gestures] to everyone else at the beginning, so I understand it and what it means to the players to have a social media following and to be active on social media.
"My only issue was timing. Timing is key to everything about when you put stuff out and I've said that about Arsenal players and been vocal on Man Utd players -- it's about timing.
After experiencing the Super Bowl first hand last week, where everything "is geared to social media", Ferdinand has come to acknowledge that "we are in a different era" of sport.
"But we have to accept we are in a different era," he added. "I was in America last week for the Super Bowl and everything over there is geared to social media.
"The cameras are in the changing room and, me being a pundit on the other side of the fence I'd love to be able to go in there after a game, so there is going to be a shift and it takes a bit of getting used to.
"But the key word is just the timing which can set things and people off the wrong way."
Pogba also came under scrutiny last month following the launch of his Twitter emoji prior to United's 1-1 draw with Liverpool. The 23-year-old struggled for form that game, producing arguably one of his worst performances in a United shirt since returning from Juventus last summer.
But despite the criticism he has faced, Ferdinand believes Pogba has the strength of character to thrive both on and off the pitch.
"Paul, since knowing him as a kid, he is a strong guy, very confident in his ability," he added. "I said it first when he came to United that was the difference between him and all the other kids of his age.
"He had an aura about him in terms of that he sensed he had the chance to be a top, top player and he wasn't going to let that slip.
"He is someone you could beat down with all the sticks you wanted, but he would still do the same things all the time because he has that confidence that certain amount of arrogance you need to be a top player.
"Did he see my point? I don't know, maybe only time will tell. I think we will see that.
"But next season, I am excited about Paul Pogba because he will be accustomed to his surroundings and hopefully we can see the best of him.